I was accepted into the User Experience graduate program at the Maryland Institute College of Art in the Fall of 2016. The 15-month program ended in December 2017 and I was able to explore all aspects of UX design. Many of the projects were open ended, where we could explore a problem, figure out where to get users, research, and test. These projects were similar in structure but taught me many different things in regards to tools and methodologies I can leverage as a UX designer.
In Technology Intensive, I decided to redesign the Spotify TV Interface. I purchased a Fire TV stick and loved the ability to stream Spotify form my TV. I was not of a fan of the UI. This project allowed me to explore designing a 10-foot UI, a UI experienced from 10 feet away. I looked into design guidelines for designing for TV screens from Apple, Google, and amazon. I sent out a survey to redditors on r/spotify and got 88 responses with information about how listeners listened to their music, so that I could create a useful information architecture. I also analyzed the current interface against heuristic standards and saw where and why challenges arose.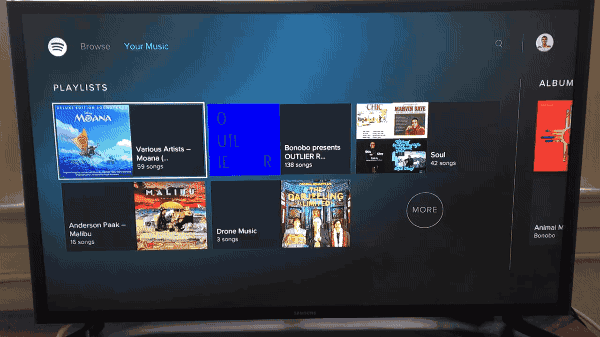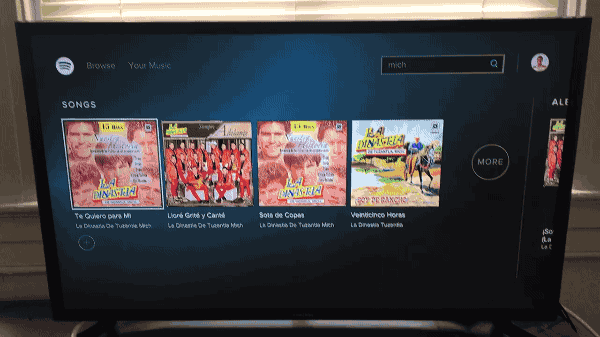 The solution was to create a scrollable grid, 6 columns wide. This layout was much easier to scroll through than a single line of items. At any given time, there were 12 items on screen. By introducing multiple hierarchies, listeners can change categories quickly, as opposed to having to 'go back' which loads a new page.
This prototype was made with Framer and linked to a 4 way directional pad on a phone to simulate using a fireTV stick and to control the prototype remotely.
Another problem I explored was towing in Baltimore City. Luckily I haven't experienced this firsthand, but I decided to try and talk to those people who have. I started discussions with people on r/Baltimore who wanted to share their stories and submitted a survey. I understood their emotional states, their thought processes while they were getting towed, and their mental models (what they knew and didn't know at the time).
Baltimore recently created FindMyTow which is a web application that lets residents search for their car in an online database. This experience is slow and frustrating to use. The unintuitive form is difficult to fill in, with many fields causing information paralysis. The site is not mobile friendly which is crucial since people will likely only have their smartphone when finding out they've been towed. The load times are also ridiculous becuase it loads extra and unnecessary results and doesn't use any pagination.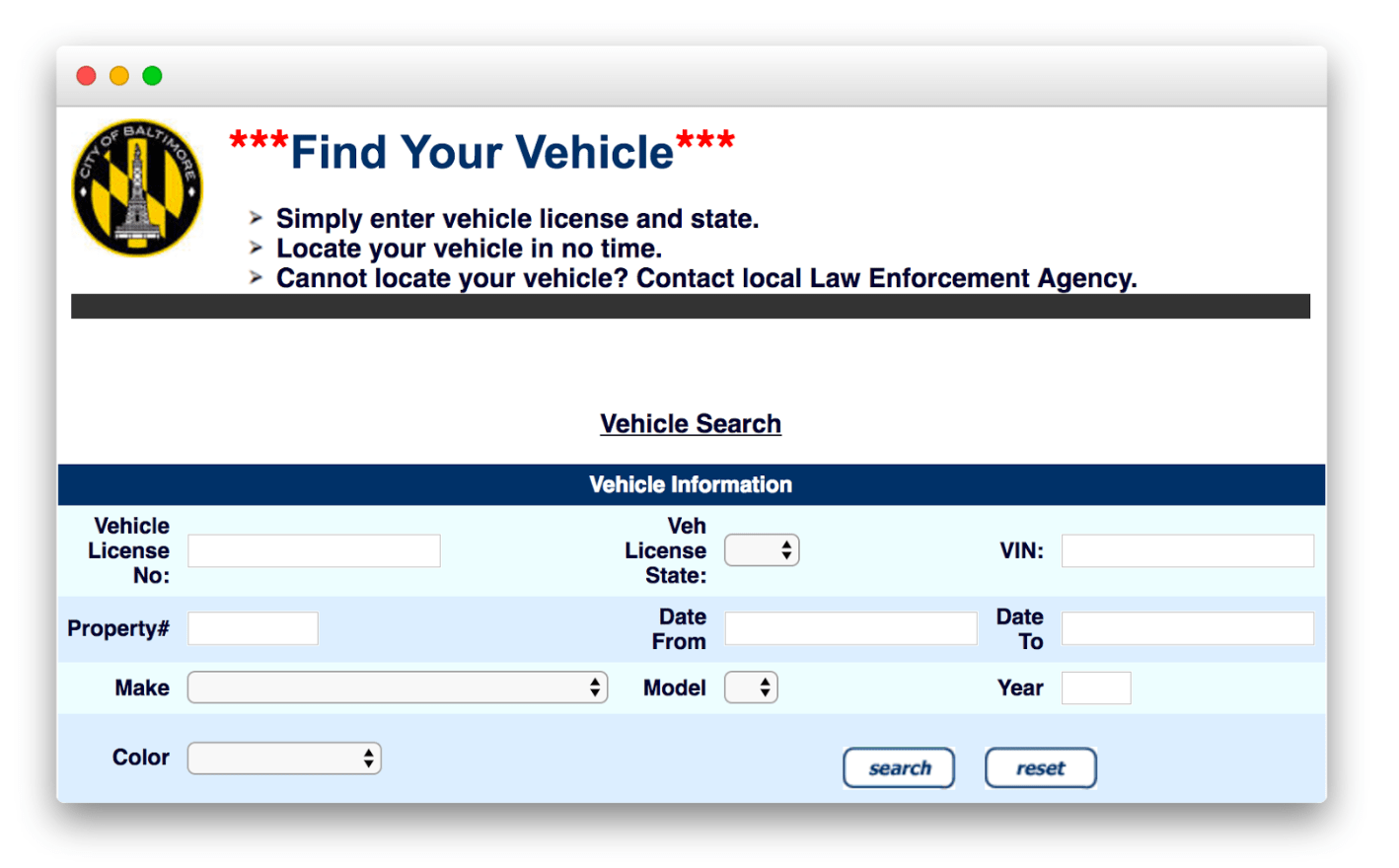 After speaking to real tow victims in Baltimore, I created a set of personas to understand user frustrations, situational limitations, and information they may or not possess.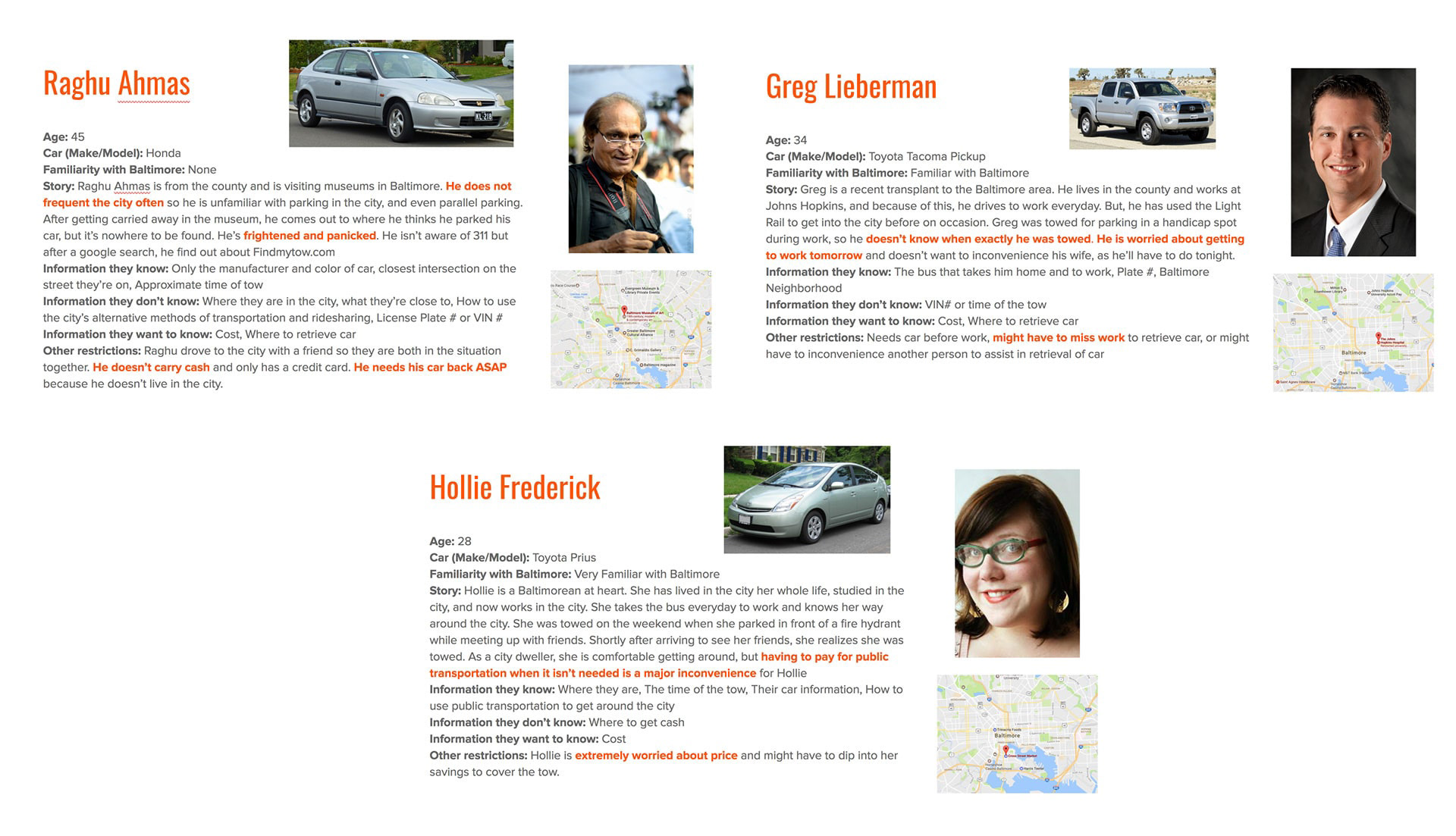 I created wireframes for a possible solution where the application lets you search by information you know like the car's make/model or the date you were towed. Splitting up these fields lets the user more make a quicker search with the information they do know. The app also lists results based on the information submitted. These modular cards can adapt to show information that the user will likely recognize. The current towing website does not include information about the location of the lots, the free involved, and the lot hours. This application includes all of the necessary information needed to retrieve your car.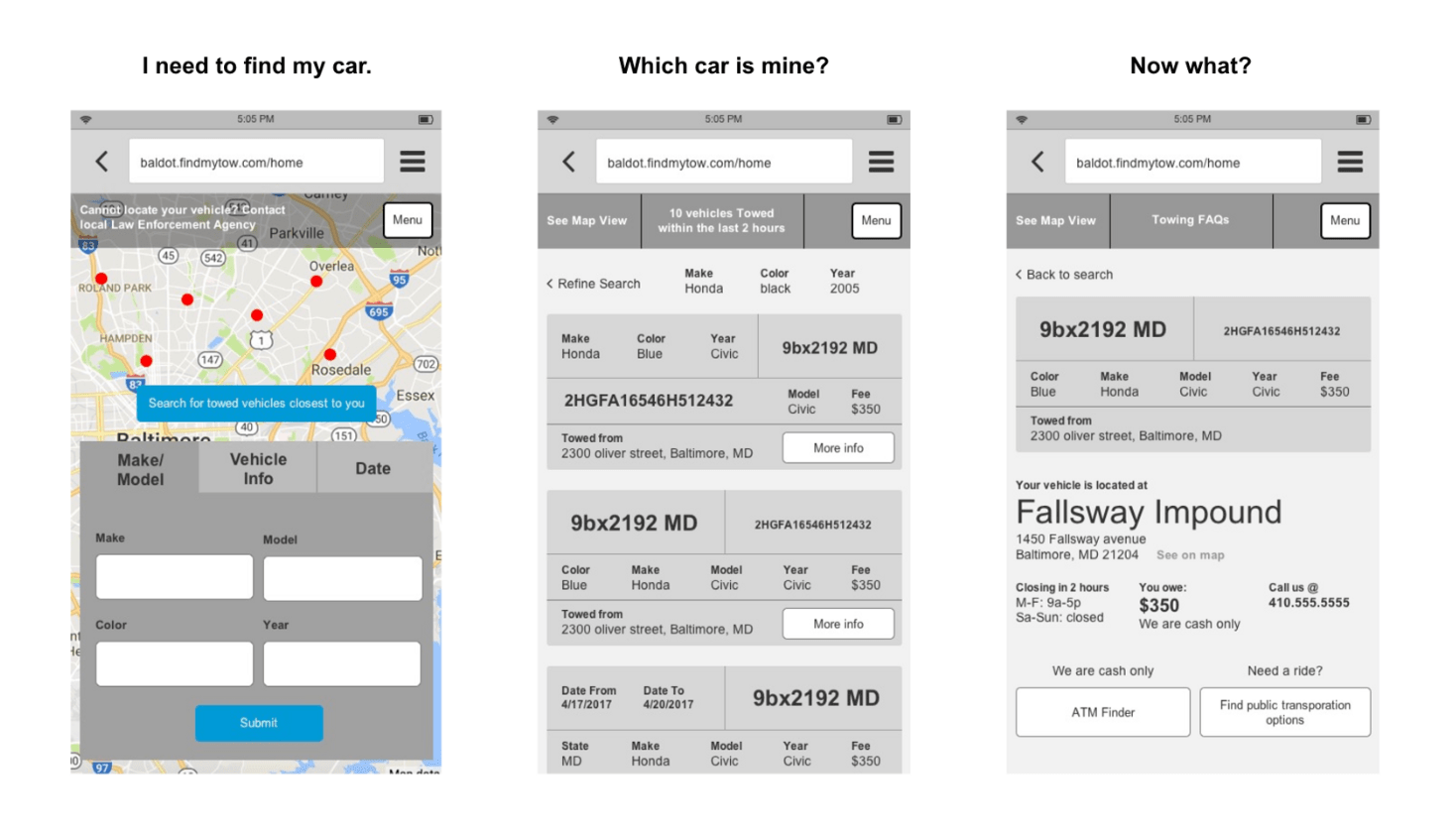 Designing an REI shopping experience for the Apple watch involved performing an information architecture exercise called a card sort. I collected all of the aspects of the REI website and let participants organize that information how they saw fit using notecards. If they thought socks was more appropriate under mens clothing than hiking, they would put those cards in the same group. That helped me create a new information architecture. I then quickly sketched out my ideas after reading the Apple watch design guidelines and then created an interactive Framer prototype.