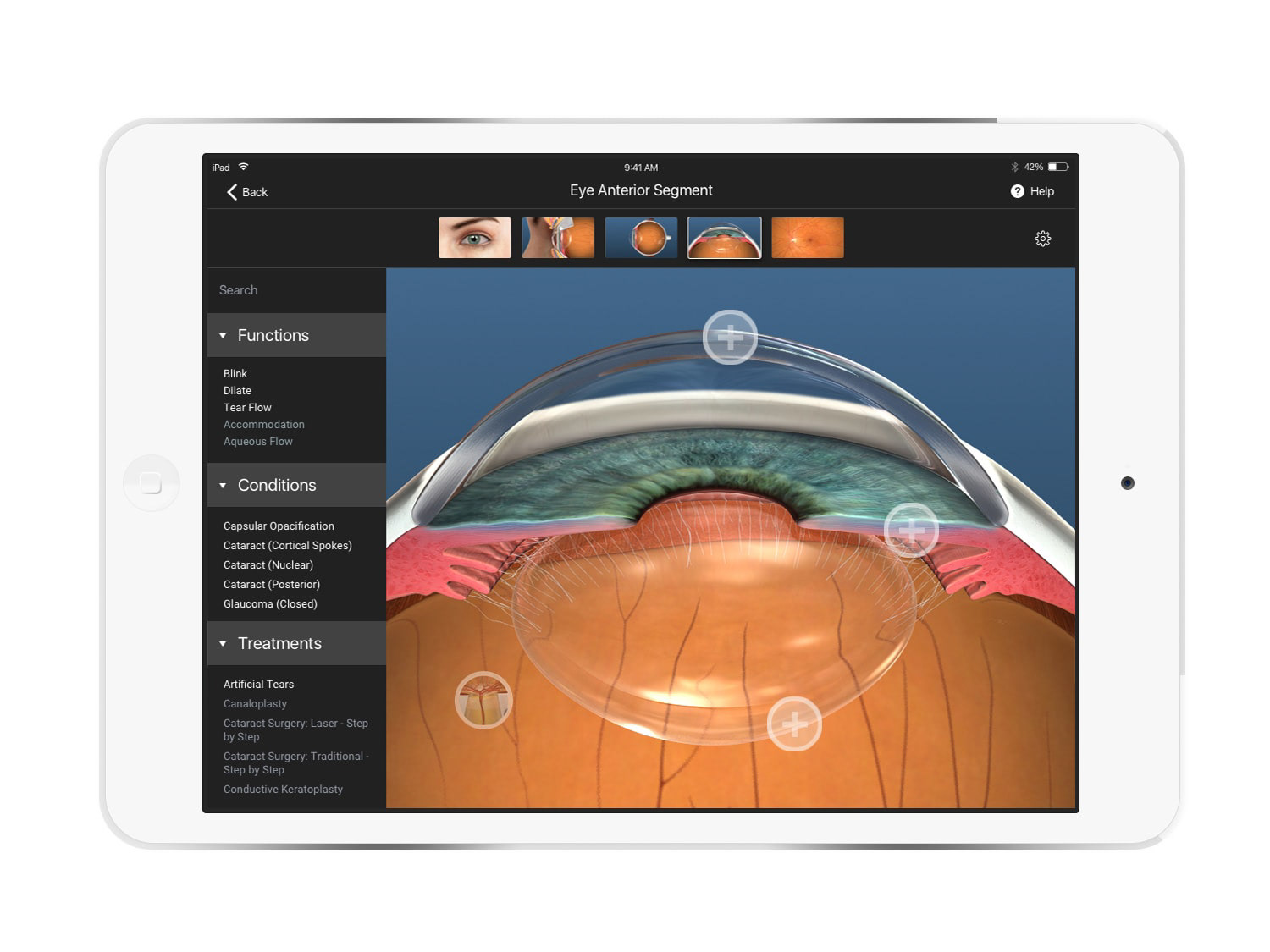 I joined Rendia right as we started to think about our new product, the Exam Mode. Our transitions between different anatomies were used to simulate a seamless exploratory experience. Our symptom and condition animations could be paused, scrubbed through, and drawn on to help patients see how their body actually worked.
I worked with our project managers to conceptualize, wireframe, and prototype ideas which eventually led to the final design of the app. After release, we analyzed data and feedback from customers, redesigned portions of the experience, and created an iPad app to complement the original web application.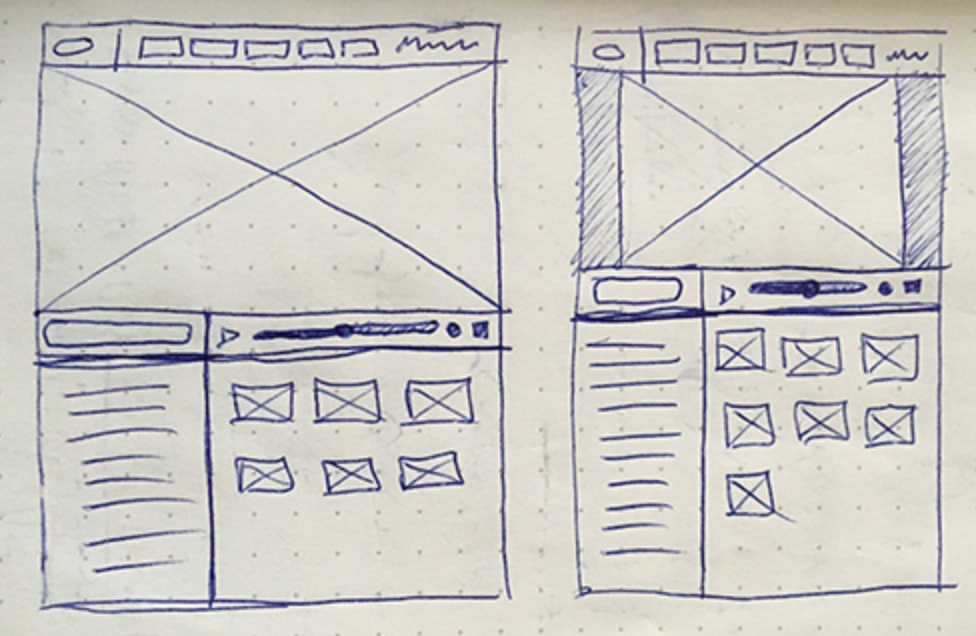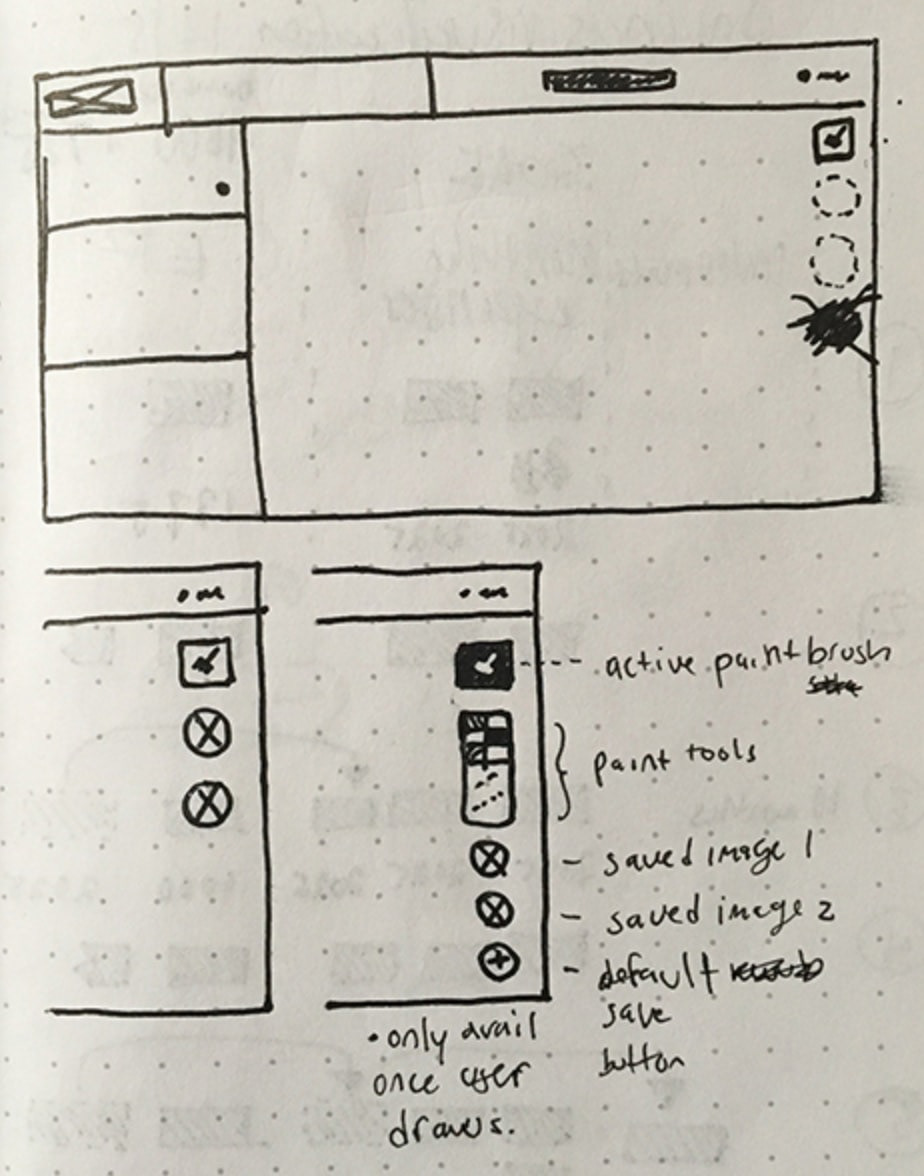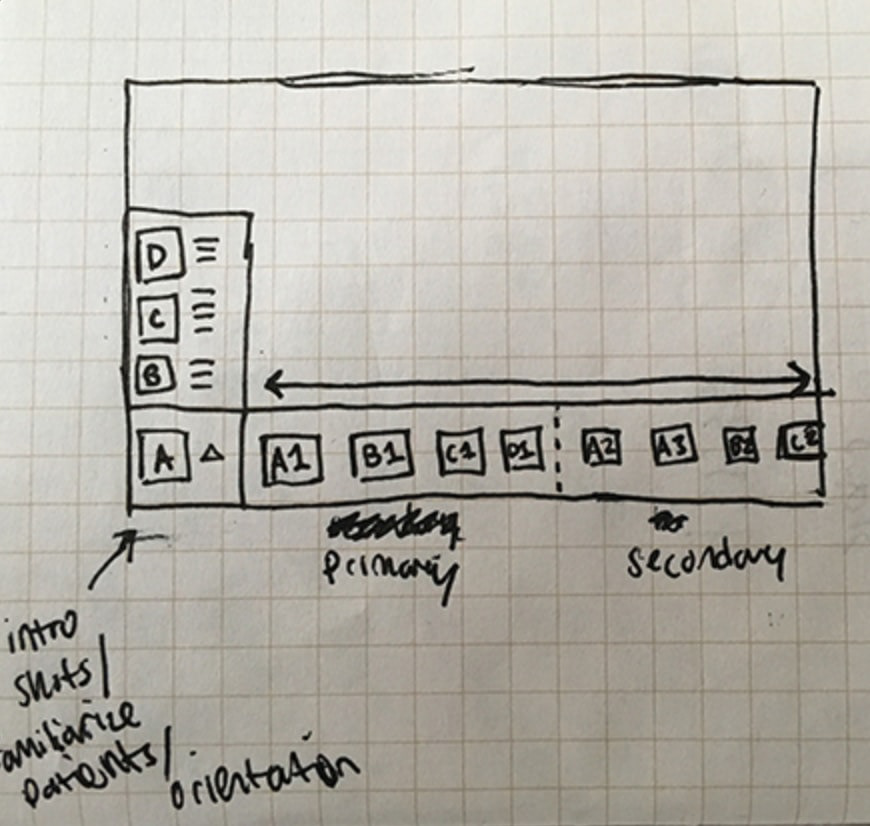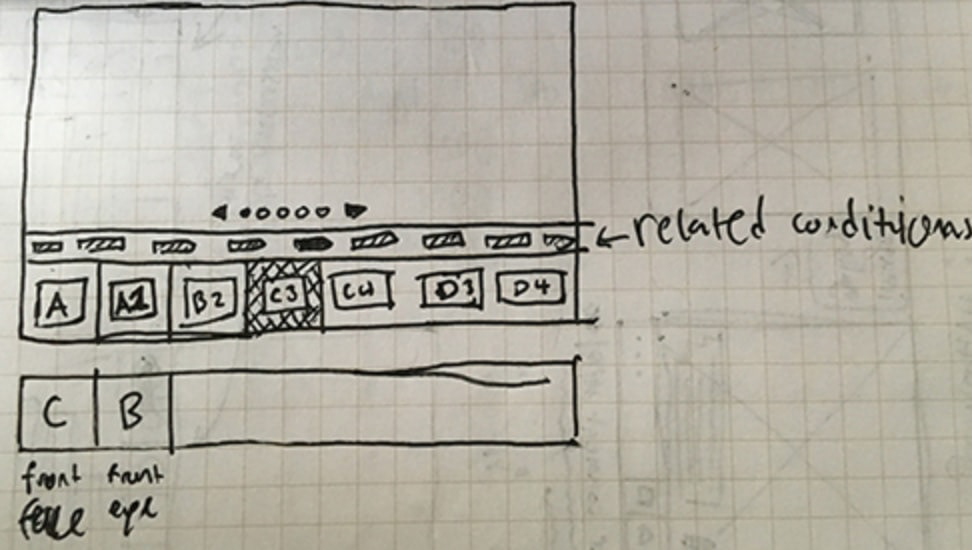 Although our users were both small business owners and doctors at health institutions, we combined the needs into one persona and sketched our initial ideas to iterate through ideas rapidly.
I created a variety of interface designs, clickable mockups, and interactive prototypes to test our ideas. I used Framer to create testable prototypes that can actually be played and paused using real video. This prototype replicated the exact intended app functionality because it used the same HTML5 video playback plugin. I also created motion studies to compare and contrast varying animation speeds and interaction styles.