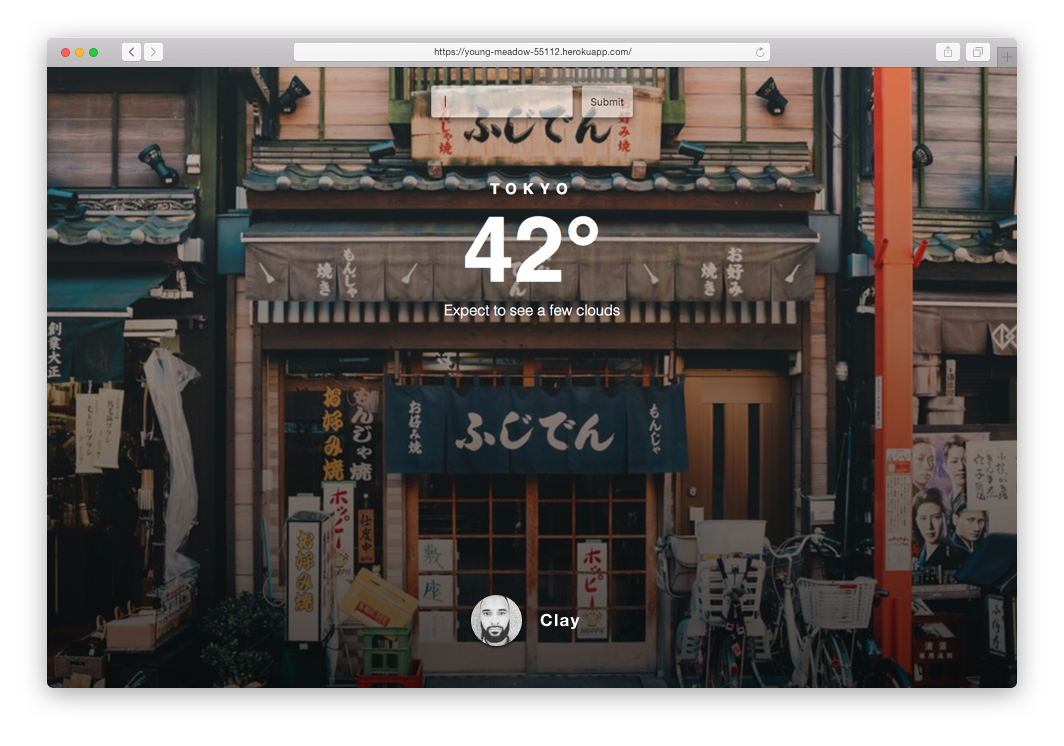 This was a "hello world" to developing a product. For years, I've always just pushed pixels so
Matt
and I set a goal to build something real. The app grabs the user's coordinates from the browser or takes a location from the search bar and finds the weather. It also searches Unsplash for an image from that city and displays it as a background image, crediting the photographer below.
This was our first step as part of
Pixels in Progress
, a side project made of side projects where we try to build that apps that we've only just designed. See it live
here
.