Medical In Maryland
An interactive resource for an emerging industry in Maryland.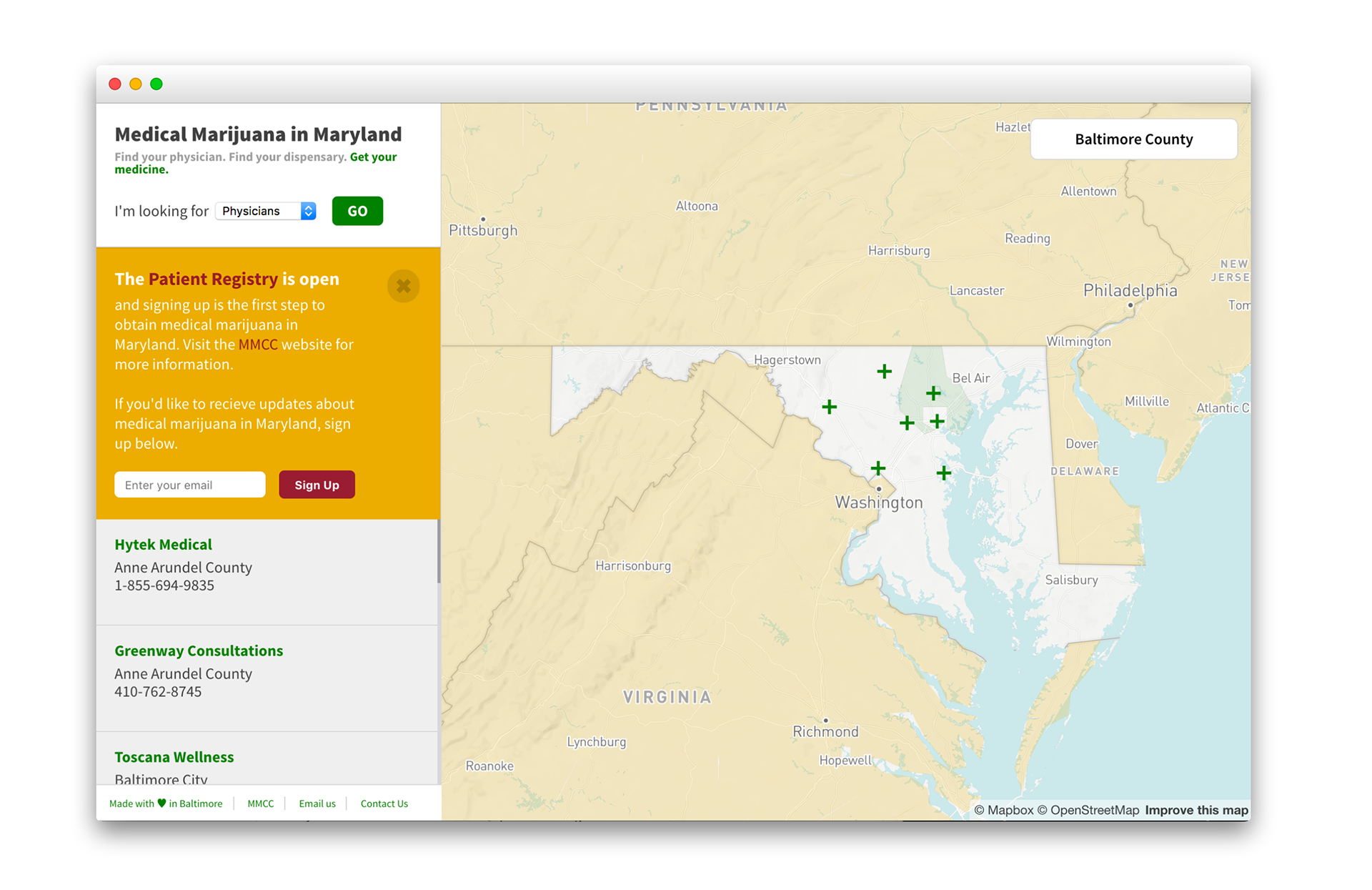 I created a simple tool that let's patients in Maryland find medical marijuana (mmj) related resources in the State. Maryland finally began its rollout of the state's mmj program so I wanted to consolidate all of the new businesses into an online resource.

I first dealt with Mapbox while creating a prototype for a developer challenge that I found on github for a company hiring devs. It was very easy to get Mapbox up and running so I kept reading documentation and wanted to make something in the "real world". You can search between state approved dispensaries, physicians, growers, and processors and see their contact information interactively on the map.